Children's illustration
My work for children includes some of my most rewarding projects, whether it's public sculpture or colouring-in give-aways.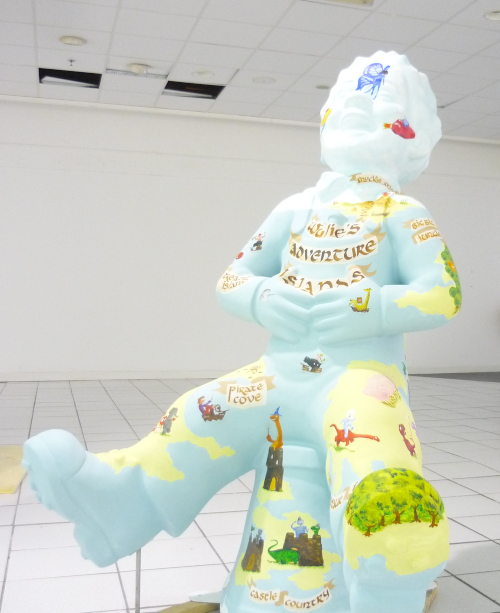 I was selected in 2019 to paint a statue for the Oor Wullie cross-Scotland statue trail - this is 'Wullie's Adventure Islands'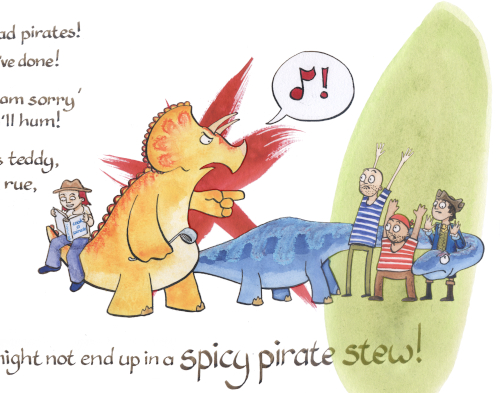 Page from a picture book project
'Got the Band Back Together'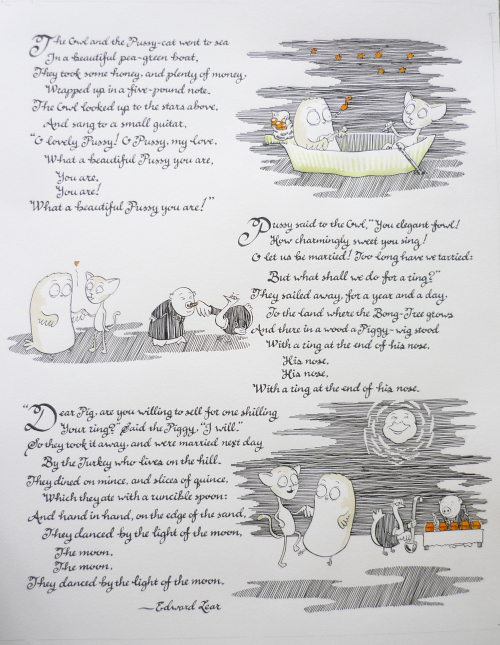 'The Owl and the Pussycat', hand-written with illustrations. 16" x 20", private commission.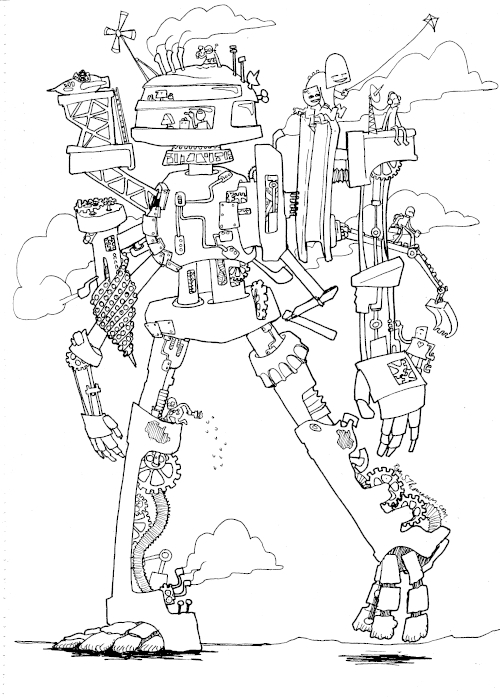 'Robot' - drawn as a free download for schoolchildren in early 2020.
'Dinobus' - another lockdown free download.
'Angry Octopus' - linoprint octopus.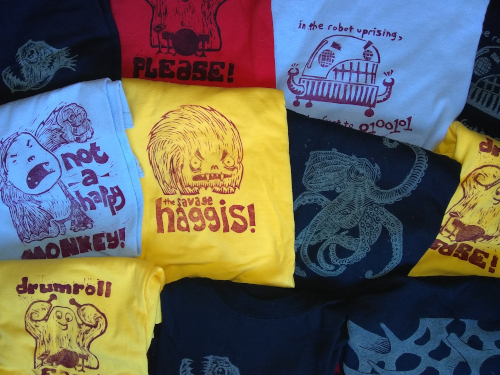 A selection of lino-printed t-shirts from my Printzoo project - each one was individually printed by hand.