Painting
My paintings are for the most part made without brushes, seeking instead to directly communicate the effect of literature and music on my mind. Broken LPs are used as palette knives, and sawn-up books create shapes in paint.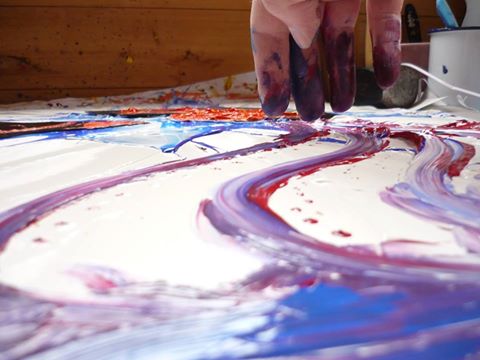 Working on a painting in my garden studio.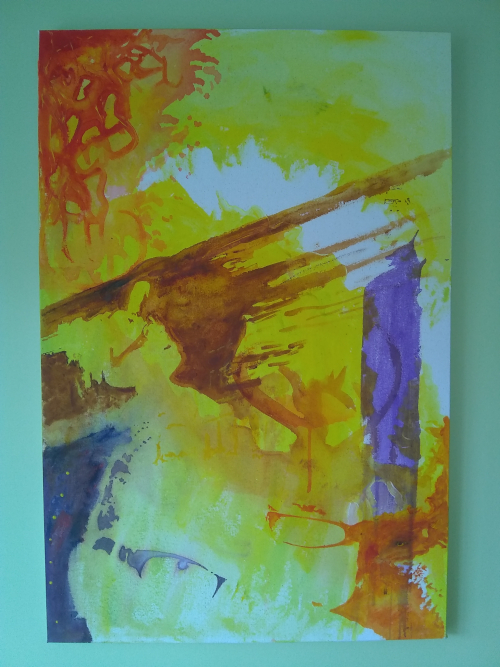 Portrait of my partner - acrylic on canvas, 24" x 36"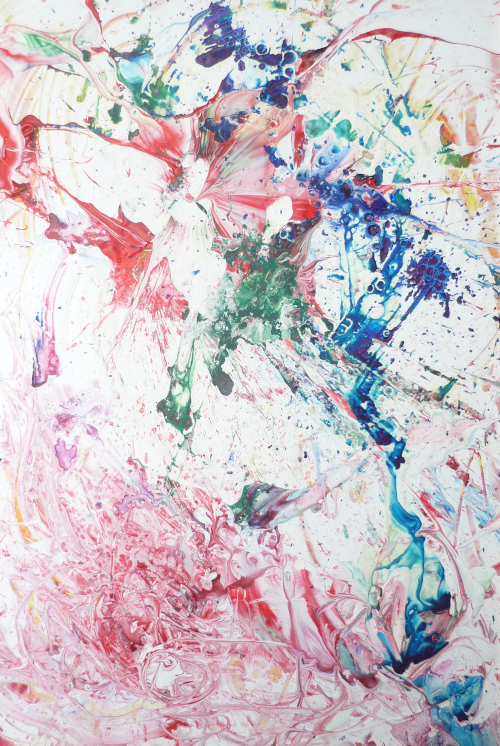 '5 minutes 34' - painted to one of my favourite songs, in five minutes and 34 seconds. Acrylic on board, 24" x 36"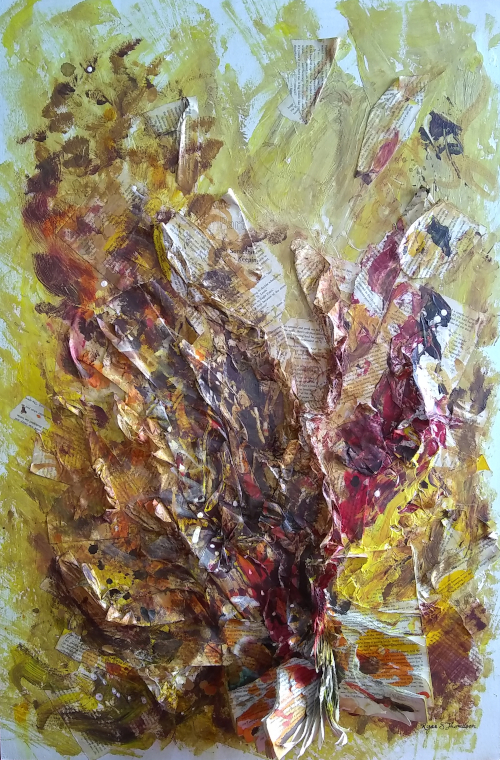 'Fully Absorbed But Not Wanting it to End' - the feeling of being entirely immersed in a book. Book, acrylic on board, 24" x 36"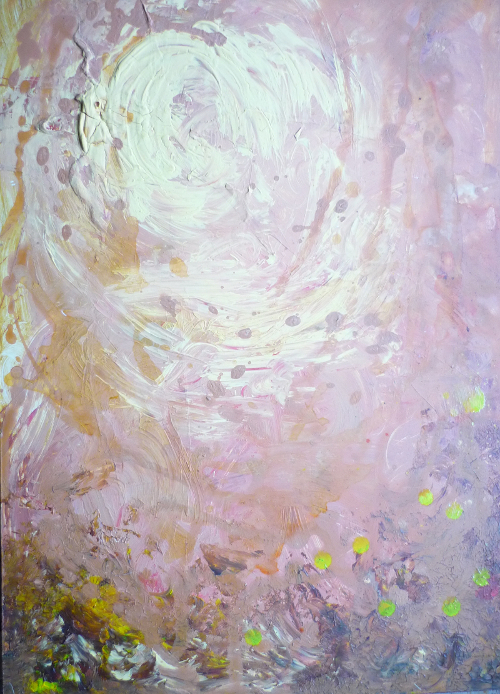 'Comfort' - the feeling, on a cold and windy Shetland day, of getting out of the wind and chancing on a sunbeam. Acrylic on board, 17" x 24"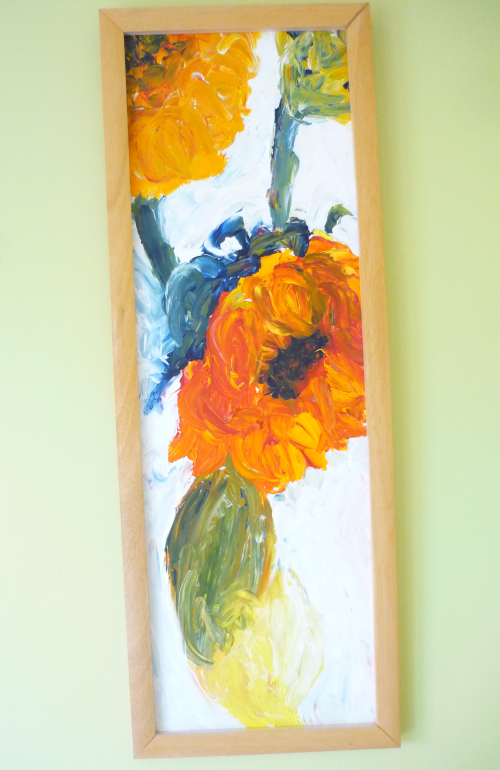 'Sunflowers' - the rich colours of decaying cut sunflowers. Acrylic on board, 10" x 24"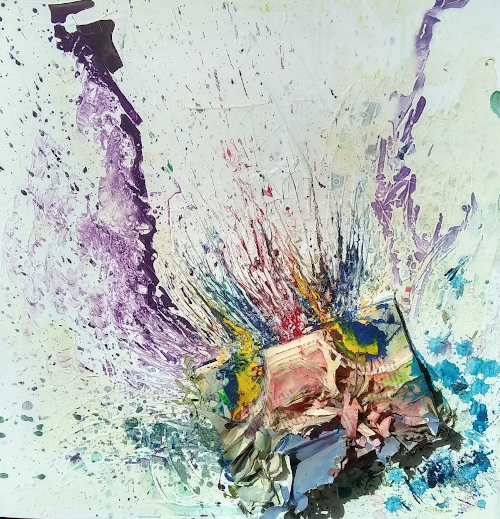 'On Reading' - fireworks inside my mind. Book, acrylic, watercolour and ink on canvas, 24" square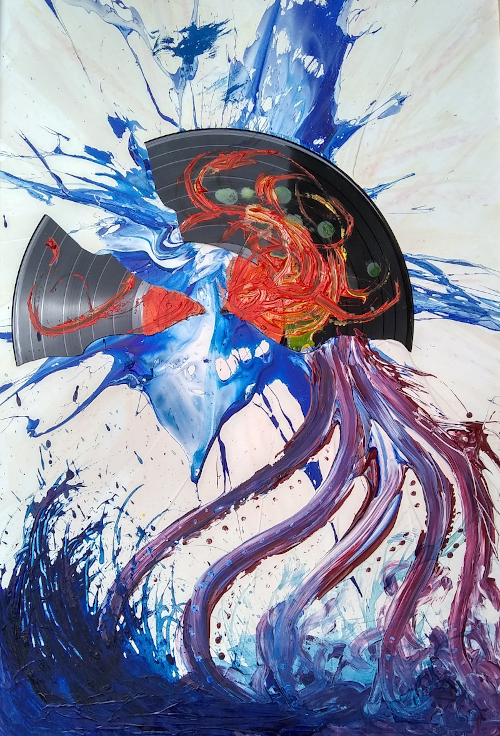 'Music Brain' - my brain on good music. Acrylic and vinyl on board, 18" x 24"
Commissions
Prices are dependent on the canvas size and subject matter - email me for a chat at ryan@ryansthomason.com. I also have a good deal of experience in rolling canvasses for safe overseas delivery.