Wedding Stationery
I have a wide variety of services for weddings, from hand-written place-cards to invite templates and hand-written seating plans. For more details, or to ask about anything at all, have a look at my contact page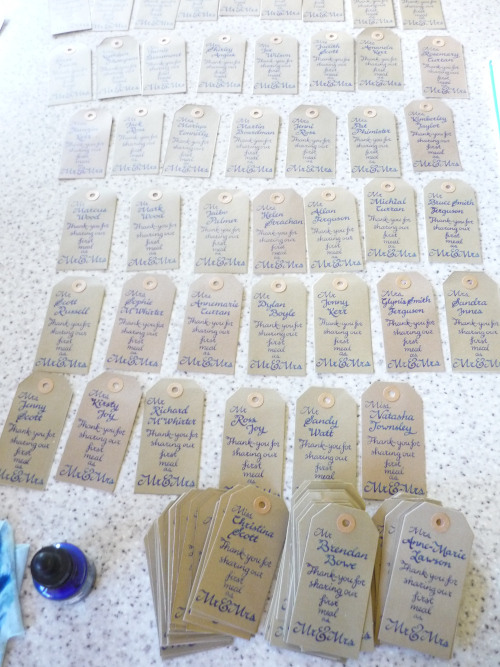 A full table of custom luggage-tag place cards, hand-written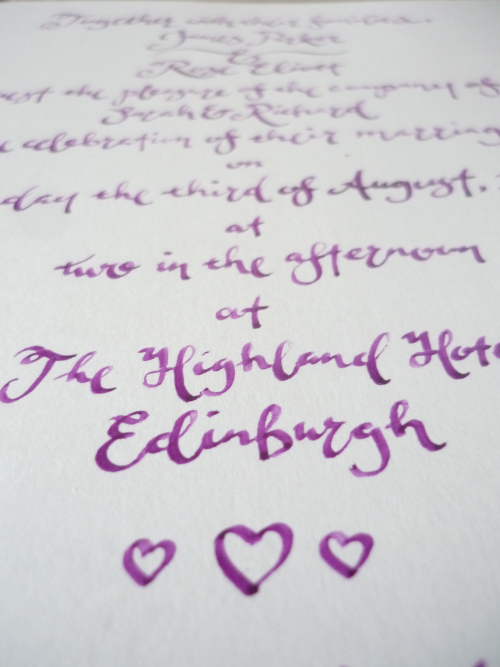 Hand-written invite. These a5 cards can be individually written or provided as a template for printing.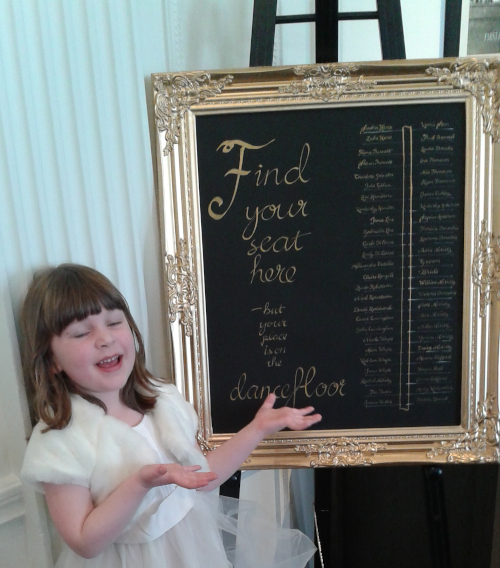 Hand-written seating plan in gold ink on black card, in situ
Wedding crest - drawn by hand on the seating plan, this can also be provided digitally for printing on invites and orders of service.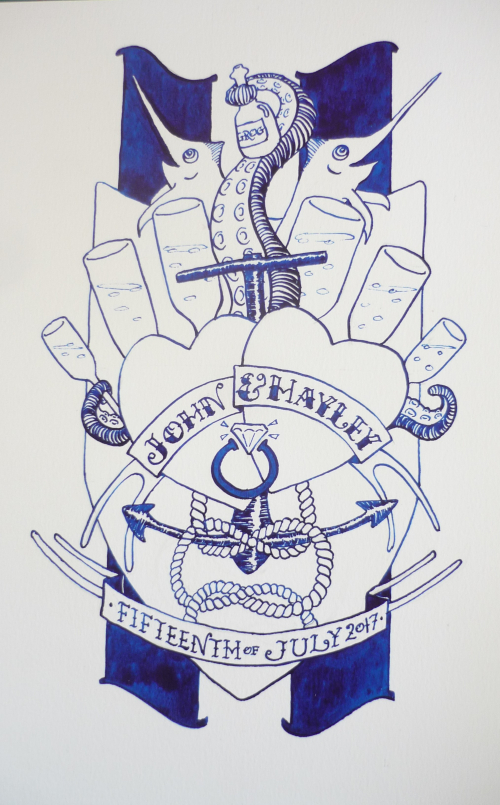 This crest was also hand-drawn on the seating plan - in this case, the new couple met working at sea.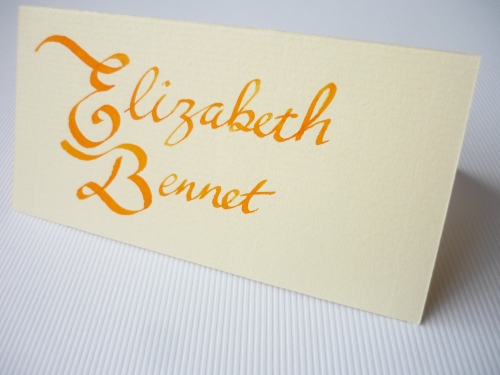 Hand-written place-card - ink colour can be customised to complement the wedding colours.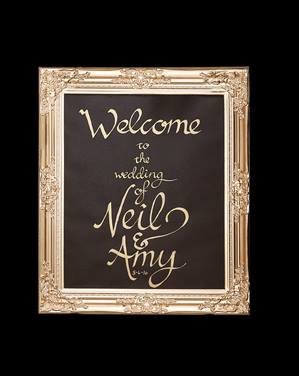 Gold on black signage welcoming guests.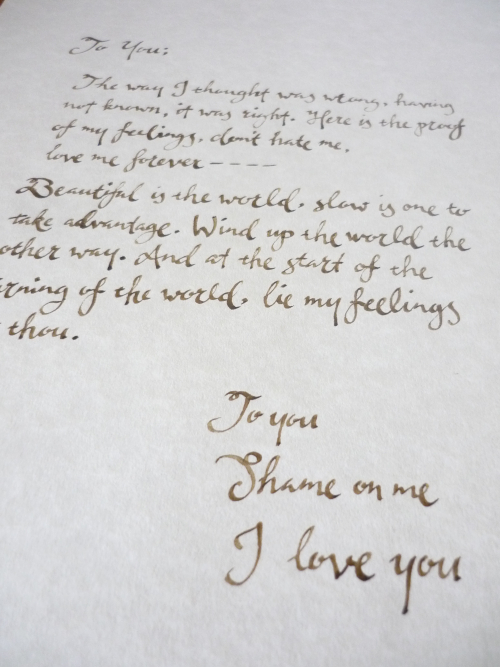 And what could be more appropriate for the paper anniversary than a hand-written love letter on parchment?
Commissions
All my wedding stationery is hand-written using dip-pens and coloured ink to match your wedding colours, and my wedding crests are individually designed to combine the best of the wedding couple in one image.
fully hand-written invites with envelopes
£10 each
single hand-written invite for bulk printing
(delivered as a digital file)
£55
place cards
£1 each
seating plan
(can incorporate crest)
£1 per name
wedding crest
£90
Wedding crests are drawn on the seating plan or separately and can be supplied as an image file for printing on the order of service, invites, etc.