Workshop
My workshop features everything that won't lie flat, from wooden furniture to bookbinding. Working from my garden shed, I use sustainable or reclaimed materials whenever possible.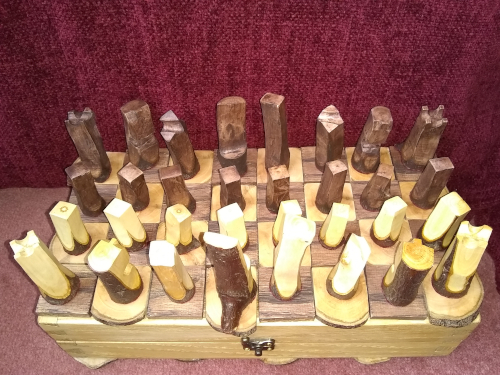 The pieces here are carved from applewood, and the board is made from oak and reclaimed wood with oak and applewood squares.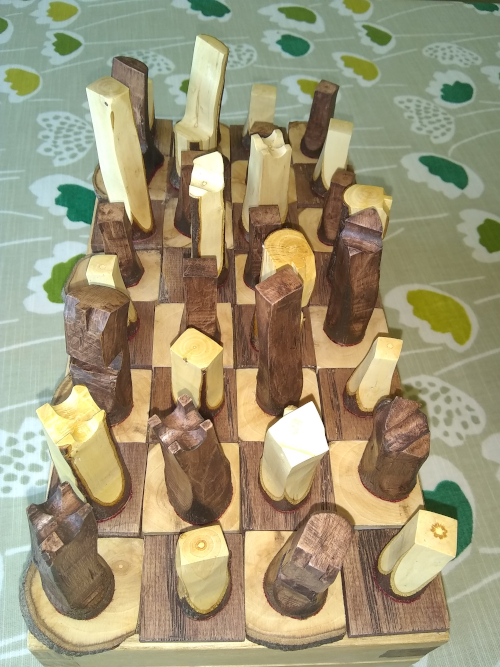 more detail of the above pieces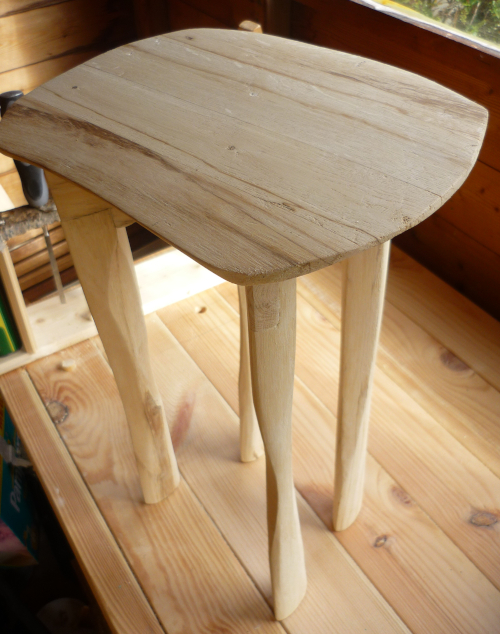 Side-table made entirely from lumber collected in Perthshire and milled in my shed.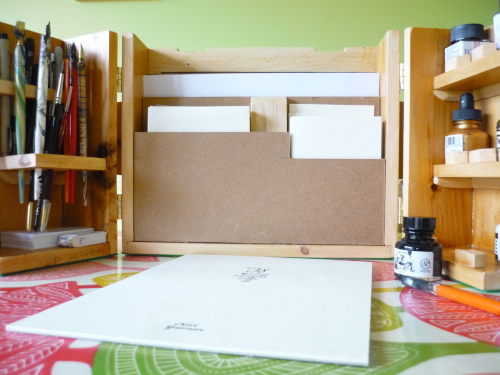 Calligraphy travel case that holds ink, pens, water jug and paper.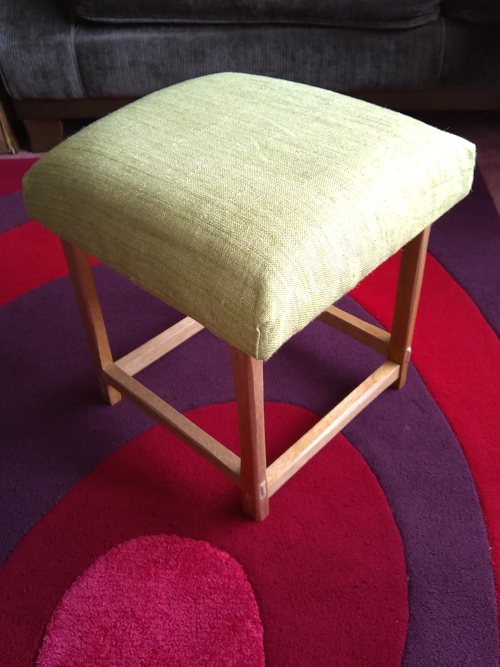 Stool made and upholstered entirely with reclaimed materials.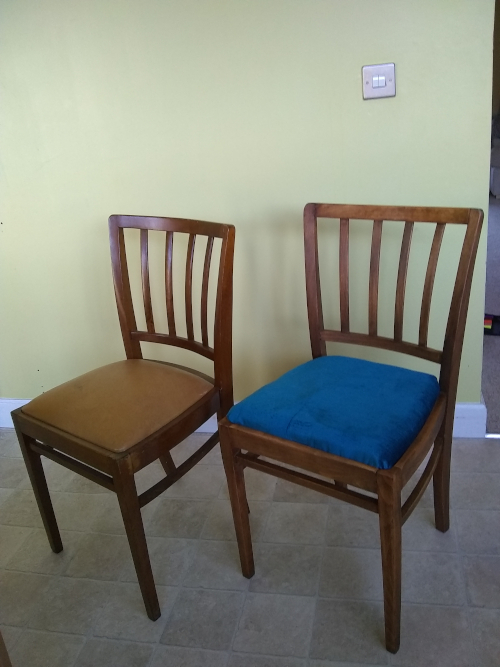 Re-upholstered chair - old varnish was entirely stripped off, and given two coats of linseed oil, and finished with a reclaimed seat cover. Original on left.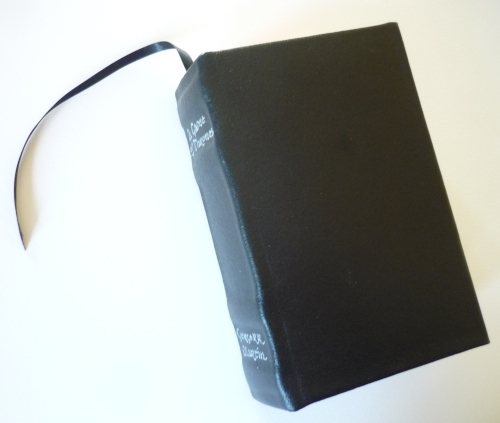 Paperback book re-bound in reclaimed leather.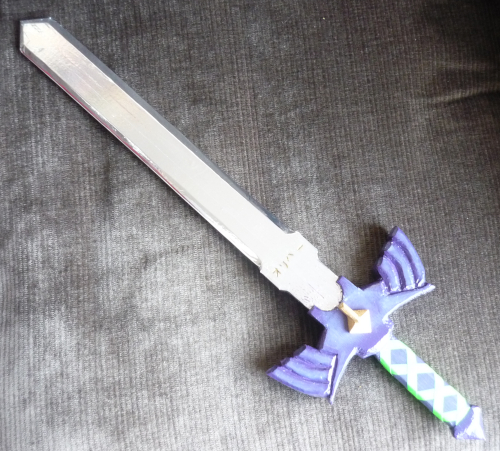 Prop sword made of pine.
Commissions
I can make and deliver small items such as wands and jewellery boxes worldwide, and medium-sized items within the UK - please get in touch with details of what you'd like made.